Fun Projects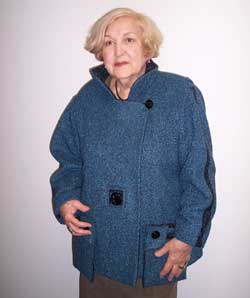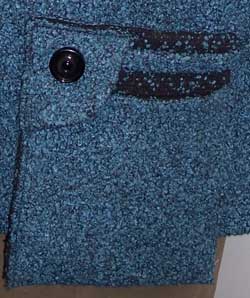 Sewist: Artie
Project:
Jacket
Fabric:
Reversible Italian wool knit bouclé
Lining:
Italian silk twill
Buttons:
antique buttons from her collection
Pattern:
Lois Ericson #328
Notes:
Dramatic, edgy jacket utilizing both sides of this Italian wool sweater knit bouclé. With so many intersting details, it is truly a feast for the eyes. At age 80, Artie is our oldest student as well as one of our most accomplished.