Fun Projects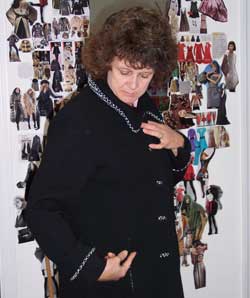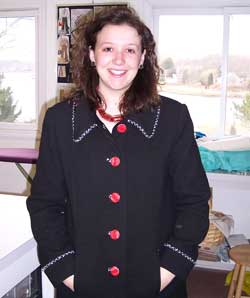 Sewist: Janice
Project:
Coat
Fabric:
100% Italian wool bouclé, with contrasting wool tweed piping and under collar
Lining:
Italian silk jacquard print, red with big black dots
Buttons:
fun red plastic buttons from AAF
Pattern:
Burda #8292
Notes:
Janice loves to make coats with lots of details. This coat was made for her daughter, Sydney (bottom photo), while she was a student at FIT. I love the piping, great bound buttonholes, contrasting undercollar and fun, bright red buttons.